Has a Death Occurred? We Are Available 24/7
(831) 204-1219
Live Chat
Call Us
Live Chat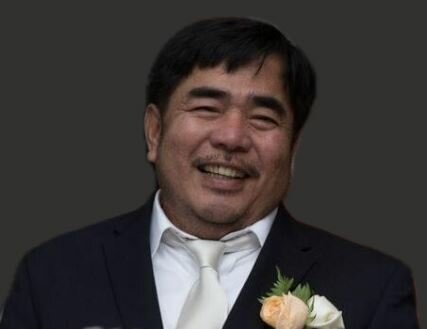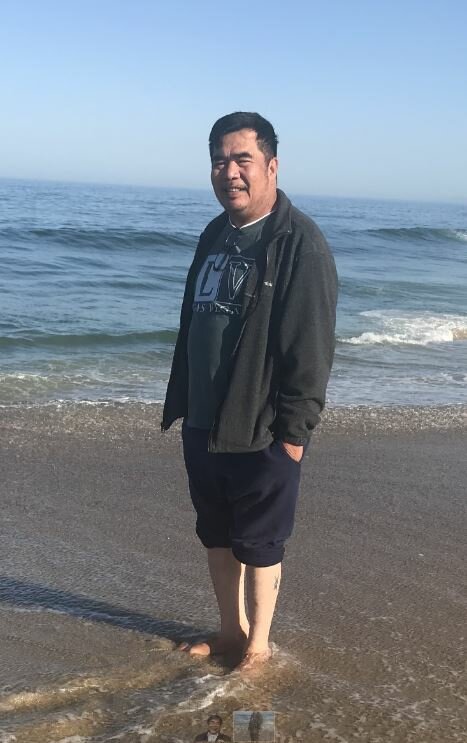 Obituary of Venancio Ramos Santos, Jr.
In loving memory of Venancio Santos Jr.
Venancio Santos Jr., a devoted husband, loving father, grandfather, brother and uncle, passed away on October 23, 2023. He was a man of love and generosity, leaving a lasting impact on the lives of those who had the privilege of knowing him. Venancio was born on November 25, 1959, in Luzon Cabatuan Isabela Philippines. Venancio proudly served his country in the US Navy. When he left the navy he found jobs as a nursing assistant and facility driver. He worked until the age of 55 where he was able to focus on his health and spend more time with his family. Venancio is survived by his beloved wife, Edna, and his children, Dior, Donna, Vincent, Deanna. He is also remembered by his brothers and sisters: Francisco, Aurora, Maria Magdalena, Nazarius, and Martina, who shared a special bond with him throughout their lives. Venancio had a special place in his heart for his nieces and nephews, whom he loved dearly.
He and his wife, Edna, enjoyed quality time together by fishing, visiting various casinos, and meeting with friends from near and far. Venancio was a handyman who enjoyed fixing things around the house, and cars. He cherished the moments spent with his siblings, where they shared stories, enjoyed delicious meals, and reminisced about the times they had together. Known for his wisdom and generosity, Venancio became the trusted advice-giver to his children, offering guidance and support in their life journeys. He also adored his two grandchildren, Dylan and Cole, finding joy in watching them grow and watching them in their sporting activities. Being their Lolo gave him so much joy.
Venancio's spirit lives on in the hearts of all who had the opportunity to share stories with him while sharing a cigarette, eating a meal with him, sharing a car ride to a new place, or even having a phone call with him. His presence brought happiness to those around him, and his memory will be cherished forever. As he embarks on his eternal journey, Venancio is reunited with his beloved siblings who have preceded him in death: Constantino, Rosario, Nicanor, and Santiago. He is also welcomed into the embrace of his parents, Apolonia and Venancio Santos Sr. Venancio Santos Jr.'s legacy of service, love, and generosity will forever be a source of inspiration for all who knew him, and he will be dearly missed by his family and friends.
May his soul rest in eternal peace.
To send flowers to the family or plant a tree in memory of Venancio Santos, Jr., please visit Tribute Store
Visitation
2:00 pm - 3:30 pm
Friday, November 3, 2023
Mission Mortuary Seaside Chapel
1915 Ord Grove Avenue
Seaside , California, United States
Chapel Service
3:30 pm - 4:30 pm
Friday, November 3, 2023
Mission Mortuary Seaside Chapel
1915 Ord Grove Avenue
Seaside , California, United States


Share Your Memory of
Venancio